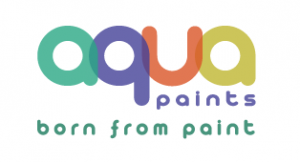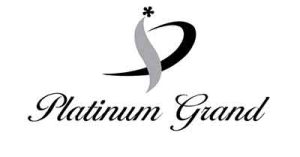 NBR Enlisted VAT Management Software
NBR Approved VAT Management Software, commonly known as VAT Software, is a digital solution designed to streamline VAT-related tasks for businesses. It automates complex calculations, ensures compliance with ever-changing tax regulations, and simplifies VAT return filing. As an nbr enlisted vat software company DISYSTEM introduces online vat tax software.
In compliance with the guidelines of "The Value Added Tax and Supplementary Duty Act, 2012", our online vat software covers all possible VAT requirements for your business and has been approved by the National Board of Revenue (NBR).
FMCG COMPANY
VAT Software for FMCG company makes their operation more easier. Usually FMCG company have handle large nmber of customers with variety allows total material traceability and tracking to make sure the supply chain runs smoothly.
FURNITURE INDUSTRY
Furniture manufacturing process is complex by its nature of operation, Our VAT Software for Furniture Industry Makes total operation process easier, top furniture companies in bangladesh are rely on us
CHEMICAL INDUSTRY
Chemical Manufacturing process works with tiny quantity but huge number of raw materials, VAT Software by DISYSTEM works fine with large chemical industries. Our unique features and tools fulfill operational requirements.
PHARMACEUTICAL INDUSTRY
Manual processes are always prone to human errors. However, using VAT Software for pharmaceutical company eliminates the chances of such errors.
OIL/GAS INDUSTRY
By using VAT Software for Oil and gas companies, can improve efficiency and reduce costs by optimizing operations, reducing downtime, and minimizing waste.
HOTELS & RESTAURANT
Not only our vat and ERP; Every system we make, we make it easy & customized so that system can be modified anytime.
Why automated VAT Software?
Paperless VAT return by VAT Software
VAT Software approved by NBR, that simplifies the management of VAT, enhances accuracy and compliance, and ultimately saves time and money for businesses and individuals dealing with VAT obligations. It's particularly important for businesses with complex VAT & tax requirements. SmartVAT As an NBR approved VAT software it covers' VAT & tax related operations.
Automated VAT reporting
VAT reporting is often perceived to be a routine process easily manageable through a manual, spreadsheet driven process. However, if you breakdown this process into individual steps and take a closer look, it becomes apparent that the overall process can be quite time-consuming and requires specific knowledge. Our nbr approved vat software will automatically perform most data validations and other processes, freeing up valuable time and resources.
The Best in the Business
At DISYSTEM, an nbr enlisted vat software company, our unwavering commitment to excellence and innovation has solidified our position as leaders in the software business. With a track record of delivering cutting-edge solutions, a team of highly skilled professionals, and a dedication to customer satisfaction, we are proud to say that we are at the forefront of the industry.
Out Of the Box Integrations
Software integrations are crucial for businesses to enhance efficiency, streamline processes, and improve data flow across different systems. Our VAT management system has the flexibility to integrate with your existing software and perform operation smoothly.
No Stress on VAT management
Certainly, managing Value-Added Tax (VAT) can be a complex and stressful task for businesses. Time to get rid of all VAT calculation related complexity in your business. Our VAT management system will automate your vat operation by generating all of your VAT related reports and detailed transaction in business. Operating your business will be more smooth with our online vat tax software.
Let Our Professionals Take Care of the Rest
At DISYSTEM, customer satisfaction is our top priority. We have a highly skilled and versatile team ready to address and resolve any system-related complaints. Our experienced professionals are dedicated to ensuring that your experience with our services is smooth and problem-free.